Joimo High Mountain Oolong 50 g
$35
Joimo High Mountain Oolong is a bouquet of floral notes, enveloped in the earthy aroma of roasted camellia.
Our signature brew offers an elevated tasting experience and is the perfect way to add joy to any moment.
Makes up to 55 cups of tea, depending on the brew.
In stock
The Tea
Single-Origin
Alishan, Taiwan
Altitude
3600 ft
Oxidation


Roasting


Brewing Recommendations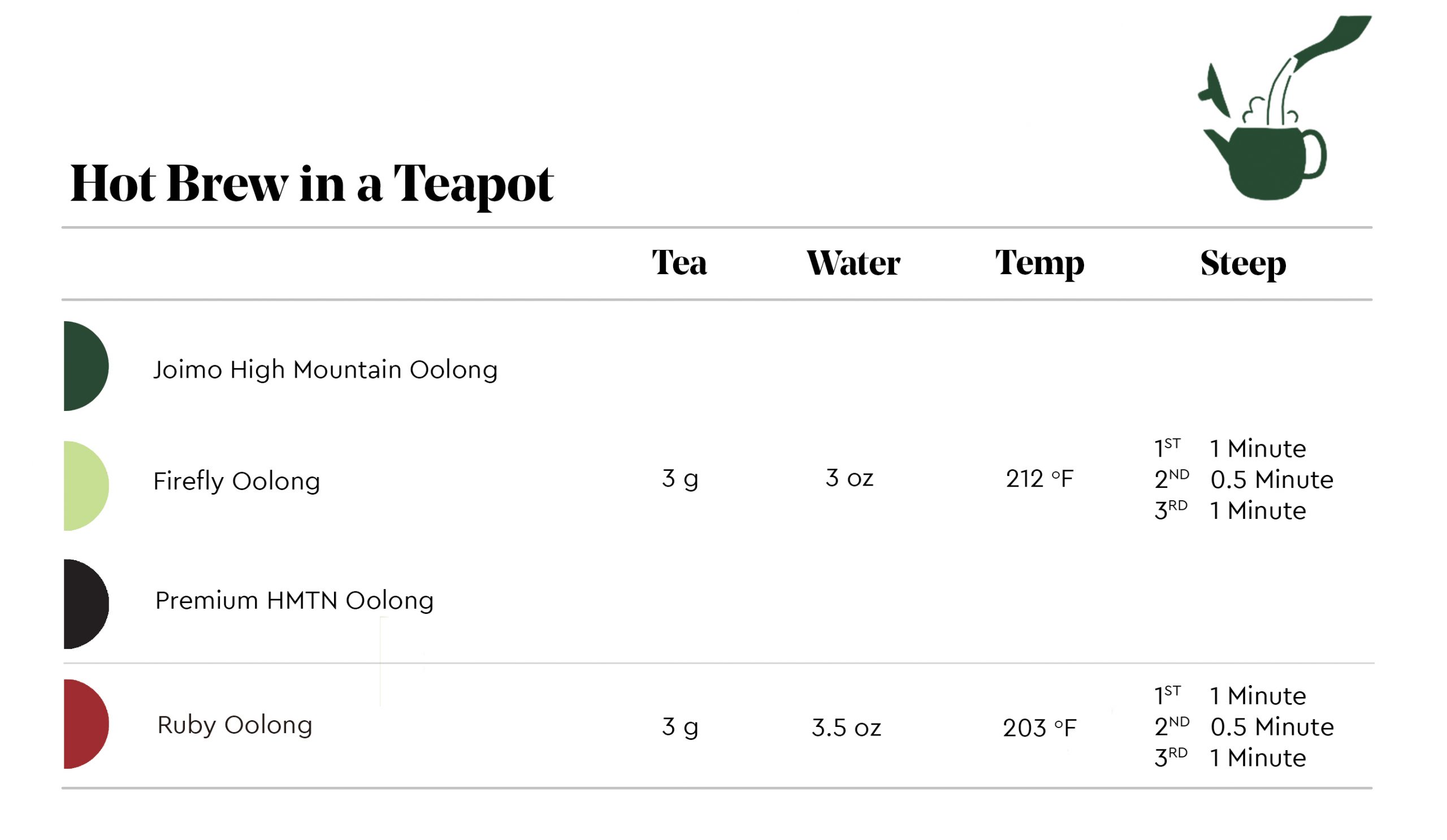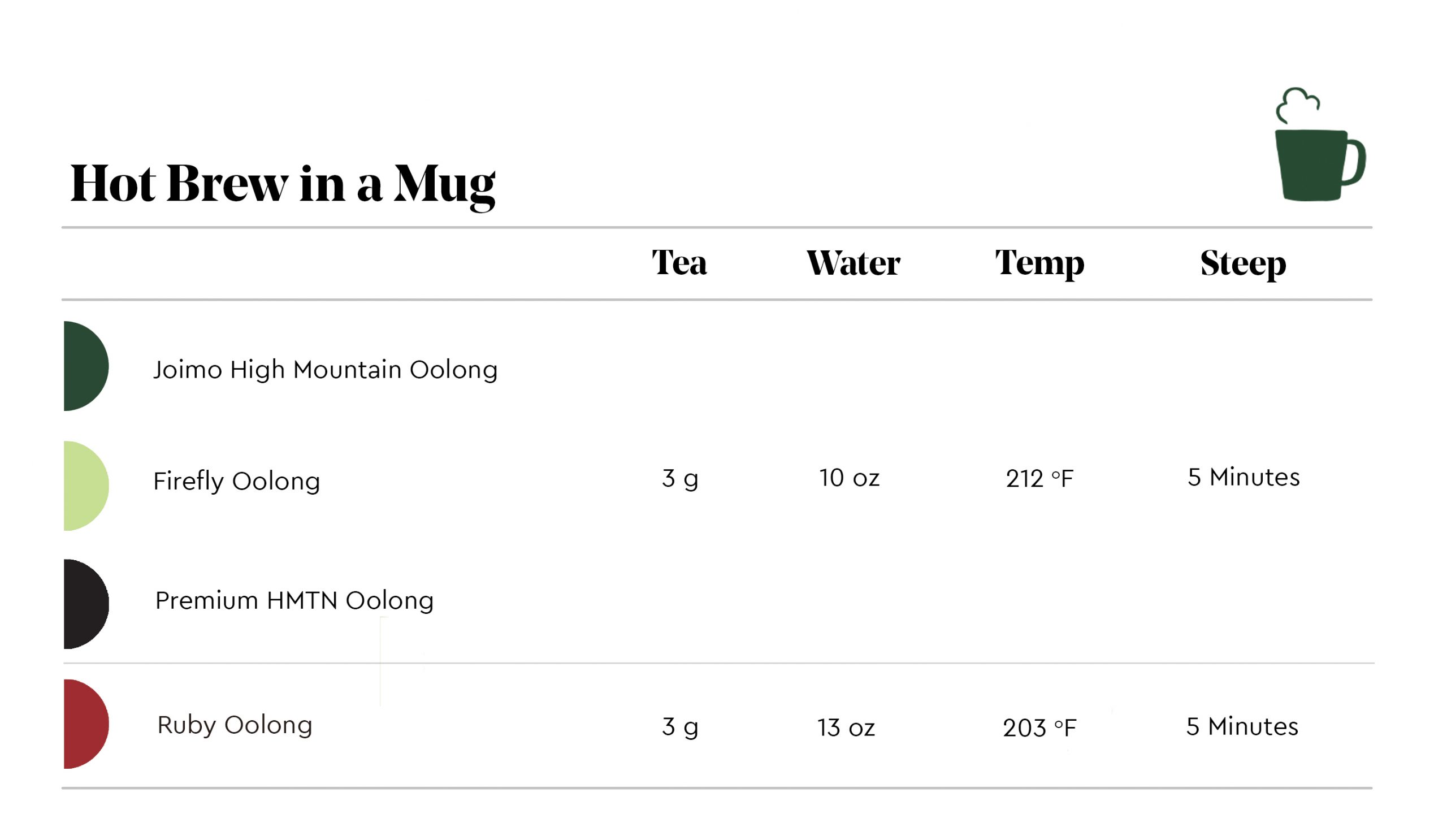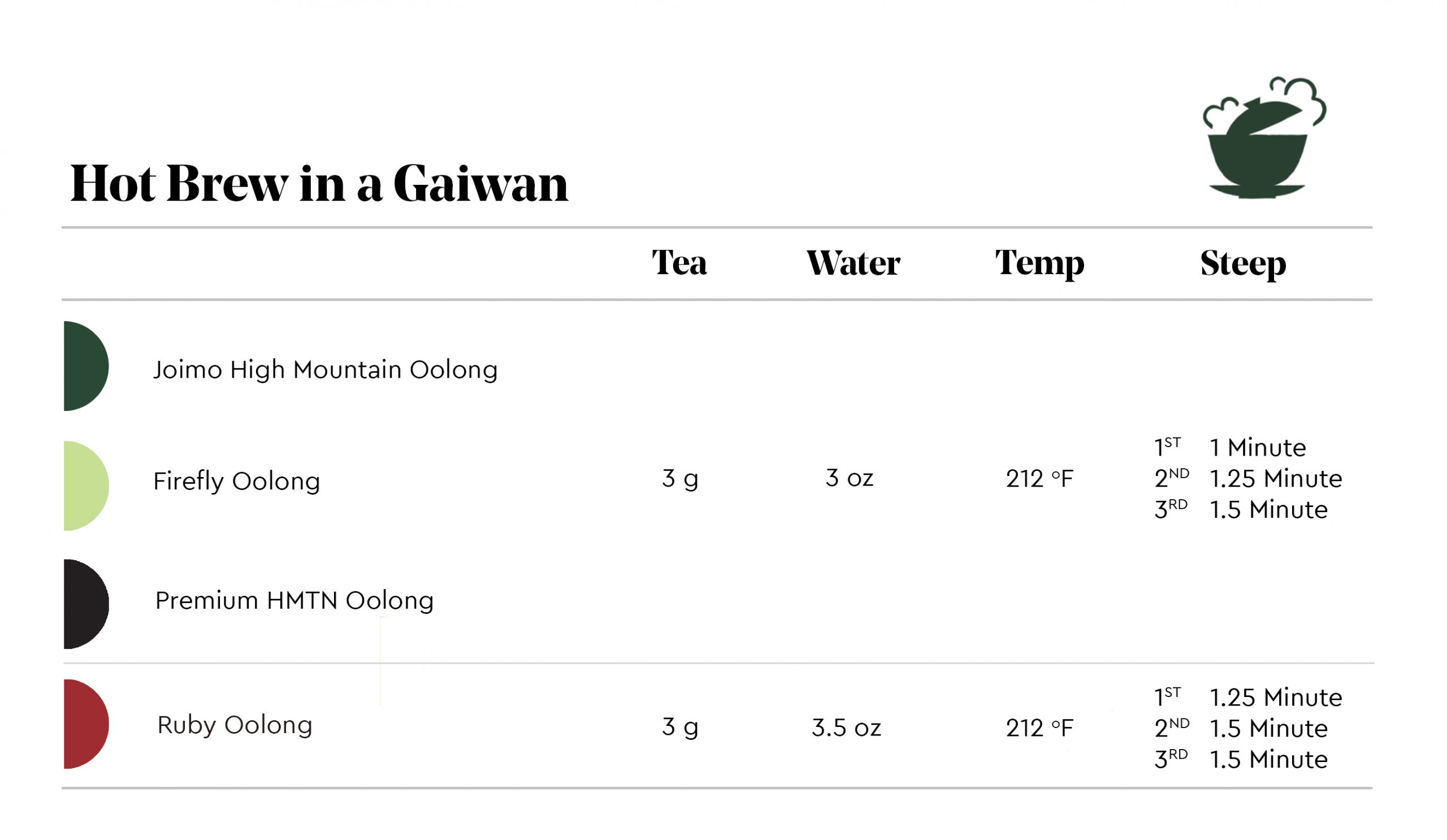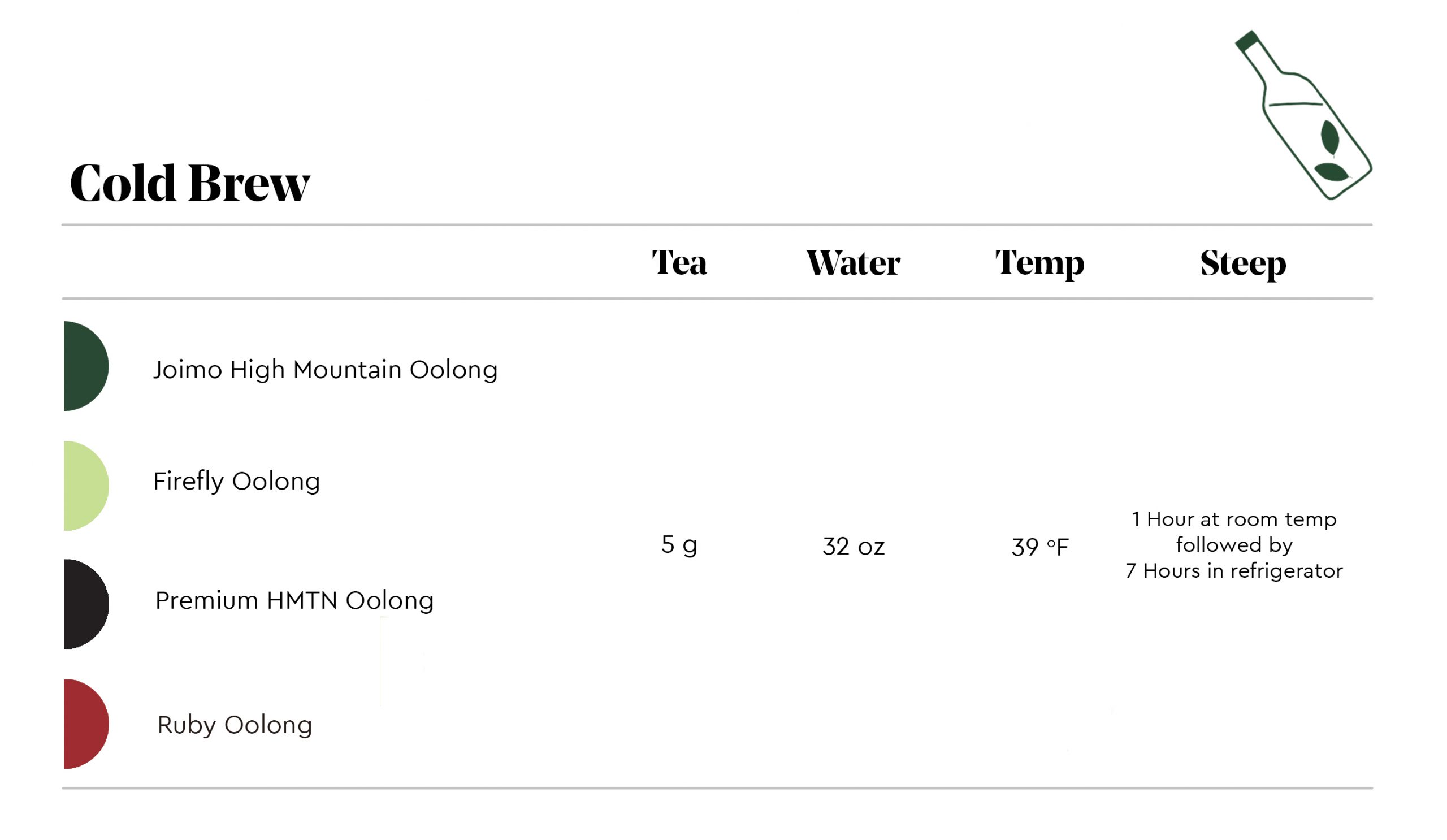 The Farm
Joimo Oolong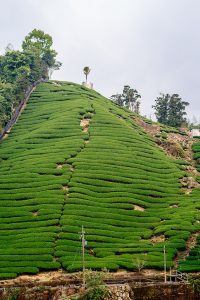 Farmer Hsu's tea plantation is located high in the mist-shrouded mountains of the Alishan tea area, where his family has lived for over a century growing camphor trees, fir trees, peaches, plums, and other fruits. The combination of altitude and damp air from the surrounding ocean creates a misty climate unique to Taiwan that is known to produce the finest oolongs.
When tea cultivation became popular in Alishan 40 years ago, Farmer Hsu's family was one of the first families to start planting tea. He returned home at the age of 18 and eventually managed his own tea garden ten years later. After getting married the following year, he won the Alishan Tea Championship. For Farmer Hsu, a fifth generation farmer and a second generation tea farmer, making tea is more than a part of his daily life—it's also what makes him and his family the happiest.
Farm Recognition
Alishan Oolong Tea Evaluation, Grand Award (2005)
Alishan Oolong Tea Evaluation (over 20-time winner)