Firefly Oolong 50 g
$30
Our Firefly Oolong is a symphony of blooming floral notes with a fragrant nose and light finish.
Makes up to 55 cups of tea, depending on the brew.
In stock
The Tea
Single-Origin
Alishan, Taiwan
Altitude
2950 ft
Oxidation


Roasting


Brewing Recommendations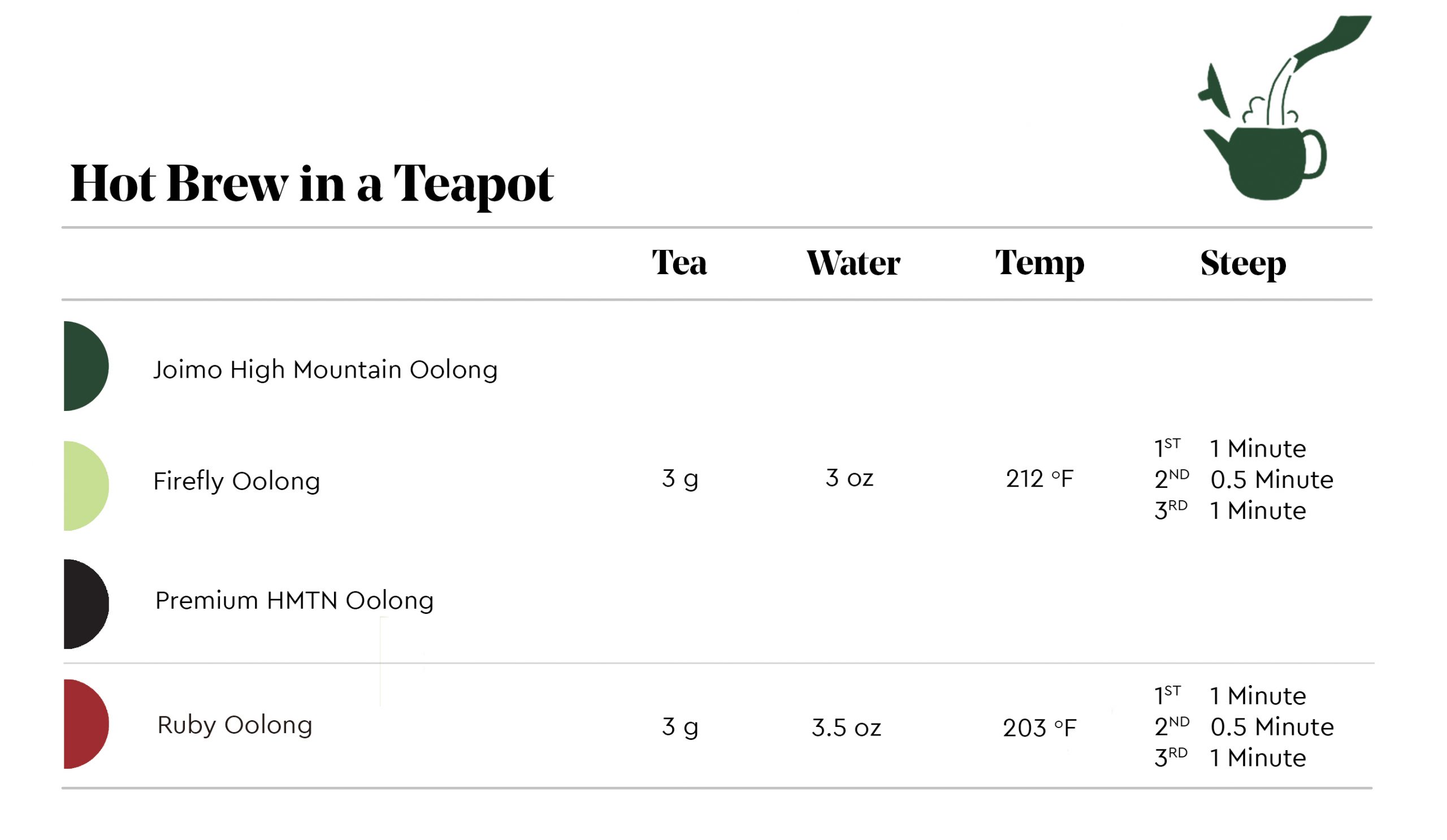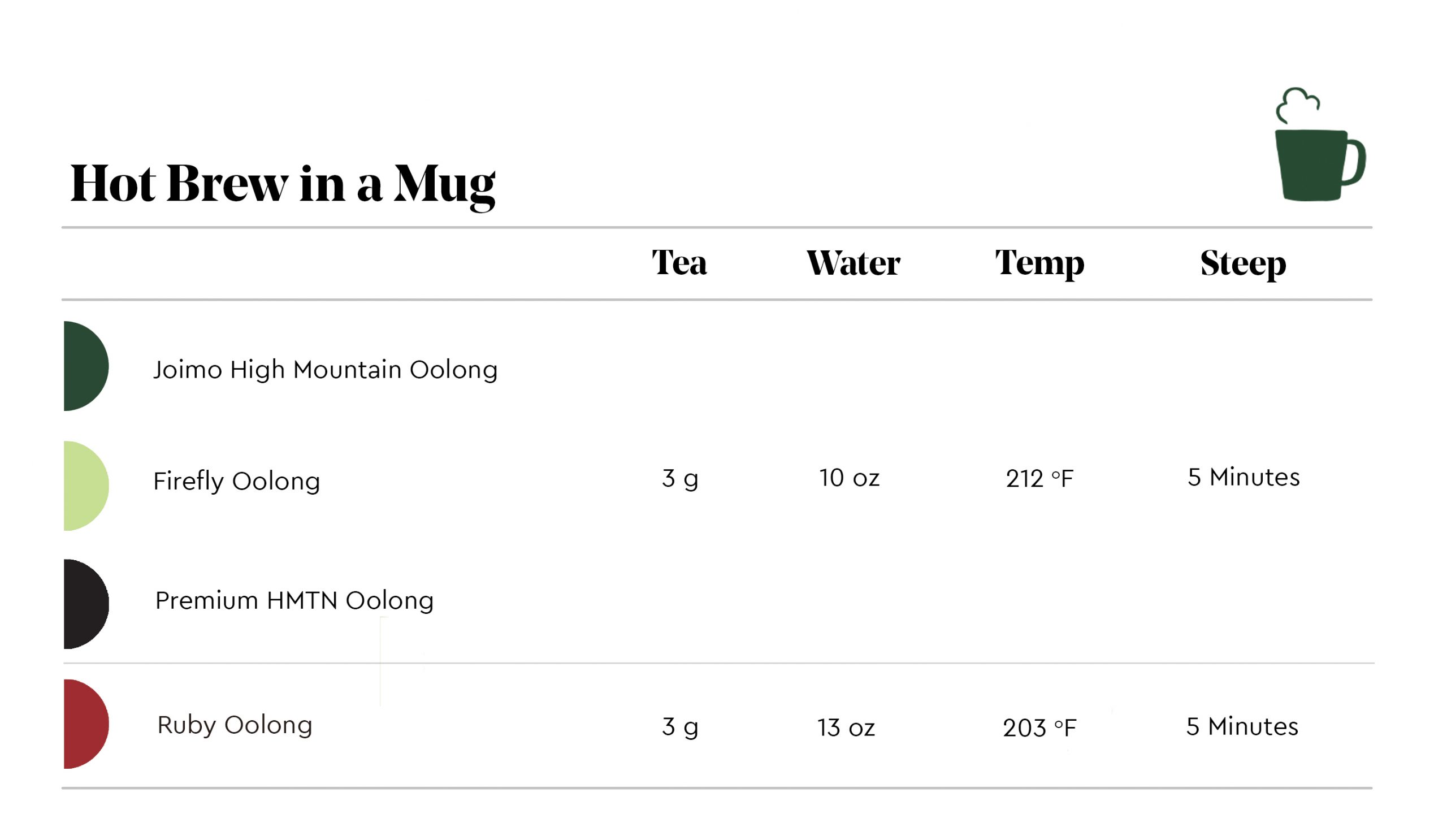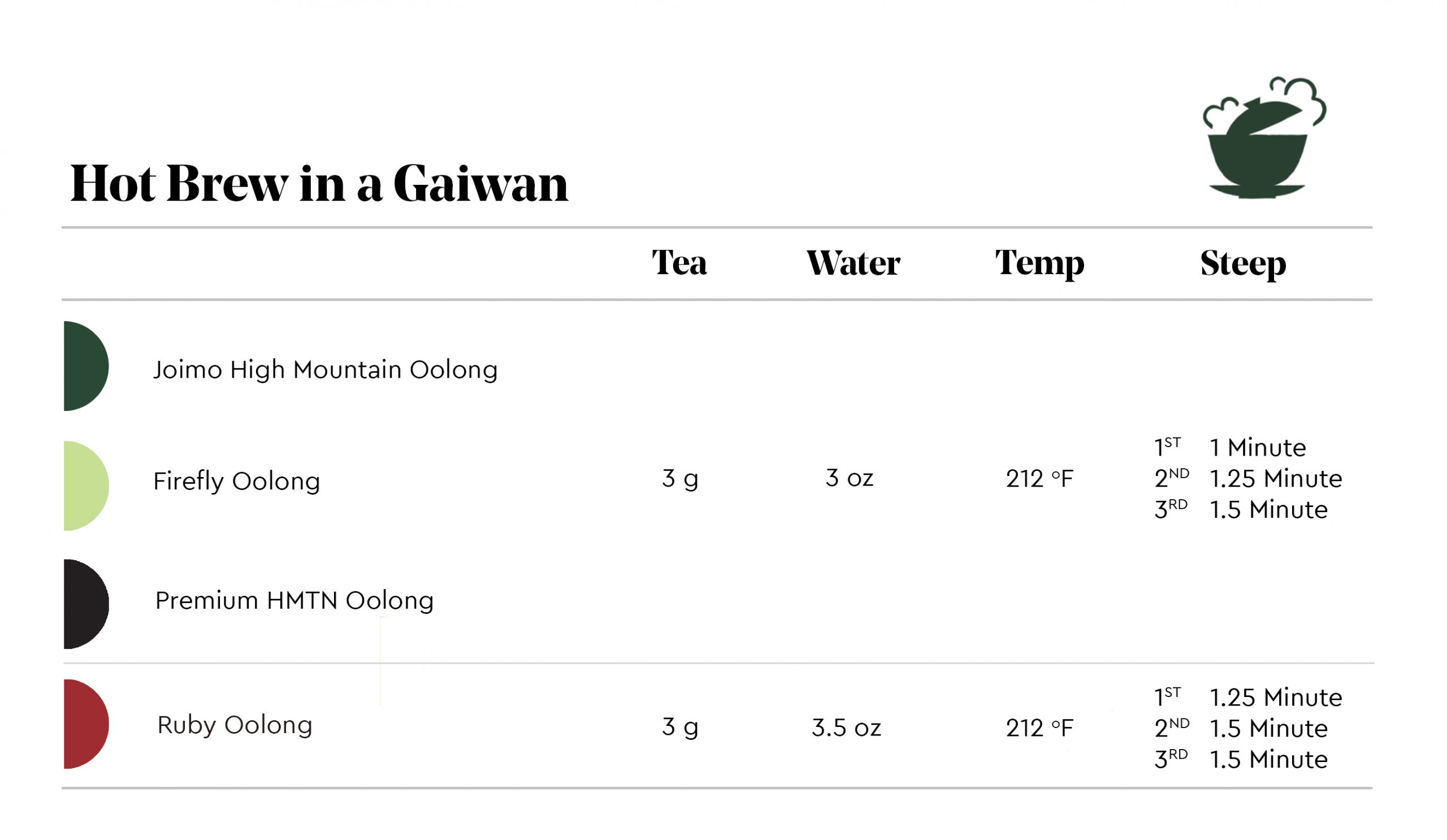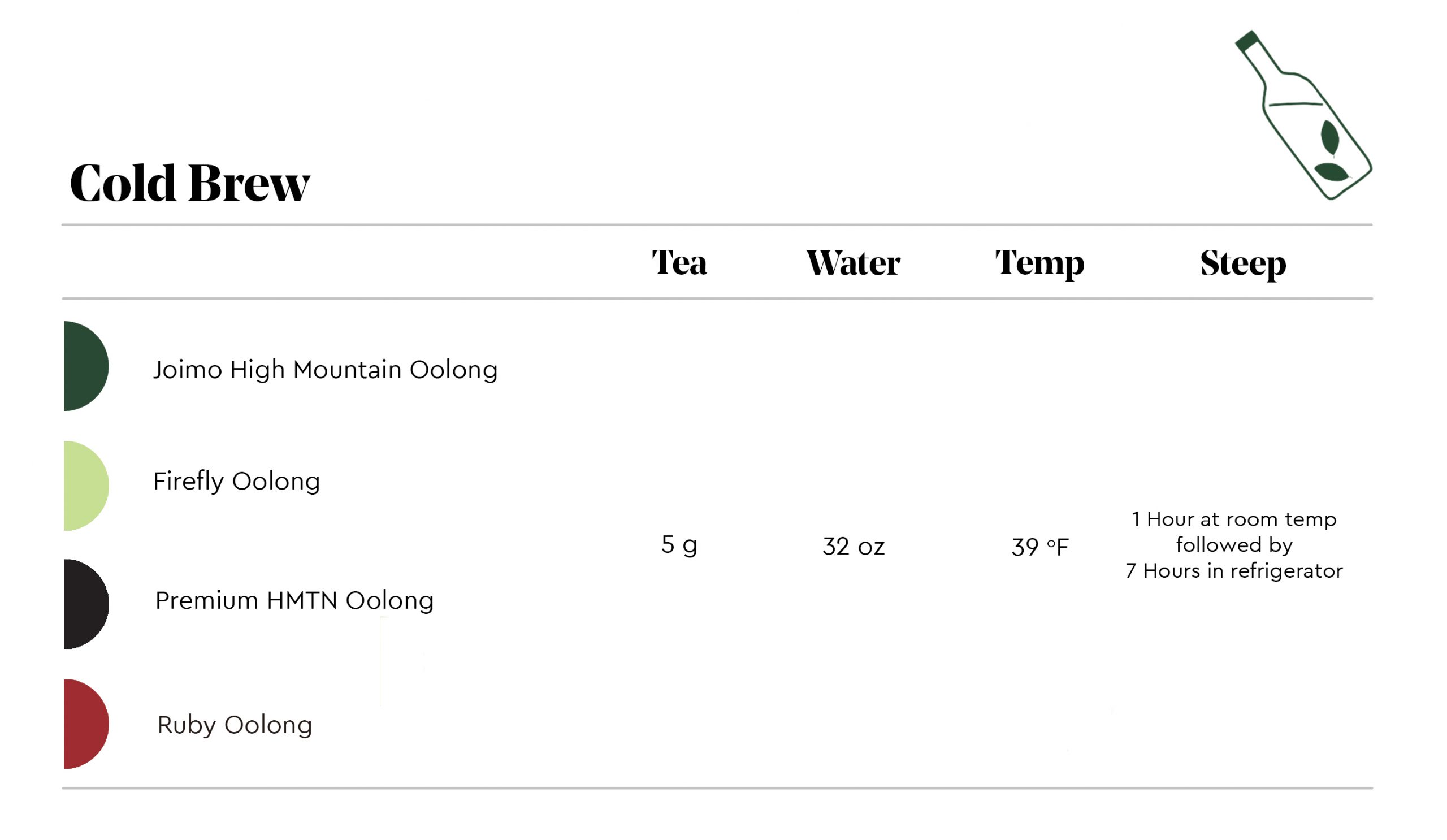 The Farm
Firefly Oolong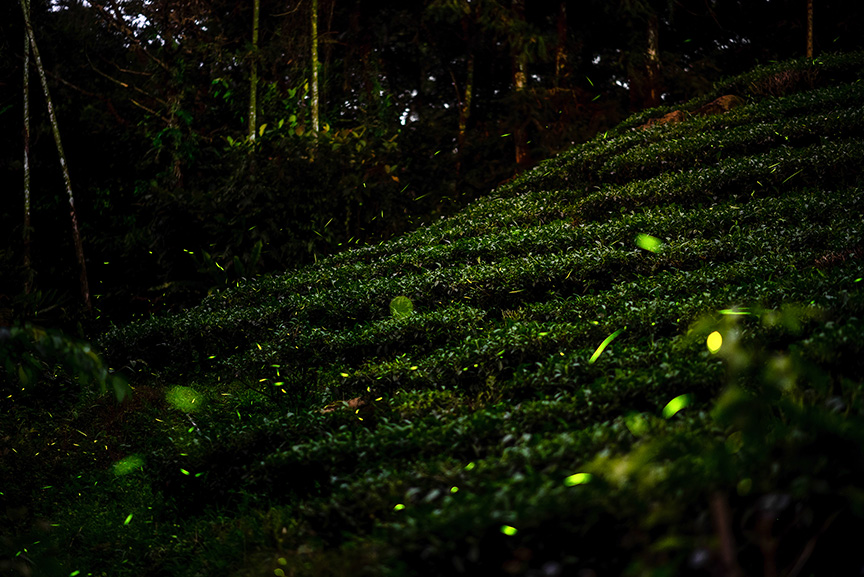 For eight generations, Mr. Huang and his family have lived in the Alishan Mountains of Taiwan. Graced with morning sunshine, peaceful clouds, and lingering mist in the afternoons, the Huang Family tea plantation is surrounded by natural beauty and tranquility.
Mr. Huang takes great pride in producing his own tea. In 1985, Mr. Huang met Cing, an aboriginal princess from Taiwan's Nantou region with a love for tea. Immediately, he was determined to win her over. Over the next several years, Mr. Huang cultivated the best possible tea on his farm and eventually suceeded. Now, the couple and their son happily manage their family tea farm and garden together, a fulfilled and happy life with a love of tea at its core.
Farm Recognition
Alpine Tea Capital Chiayi (Black Tea) (Merit Award, 2019, 2020)
12th International Premium Tea Competition (Gold Award, 2018)