Ruby Oolong 100 g
$65
Our Ruby Oolong opens with notes of caramel and cocoa, wrapped in aromas of wheat and sugar cane.
The tea finishes lightly and pairs well with chocolate and creamy desserts.
Makes up to 130 cups of tea, depending on the brew.
In stock
The Tea
Notes
Single-Origin
Luye, Taiwan
Altitude
1300 ft
Oxidation


Roasting


Brewing Recommendations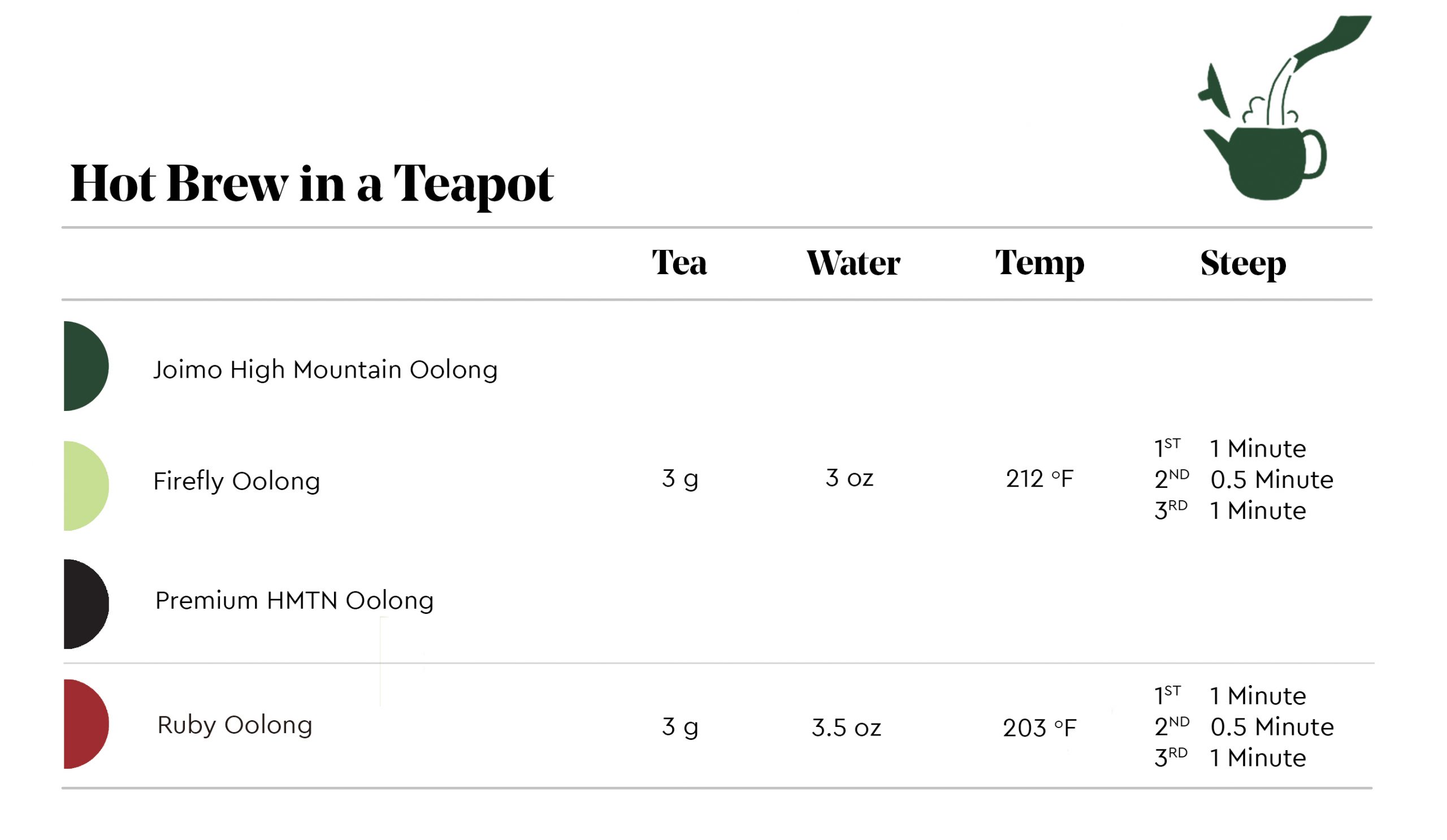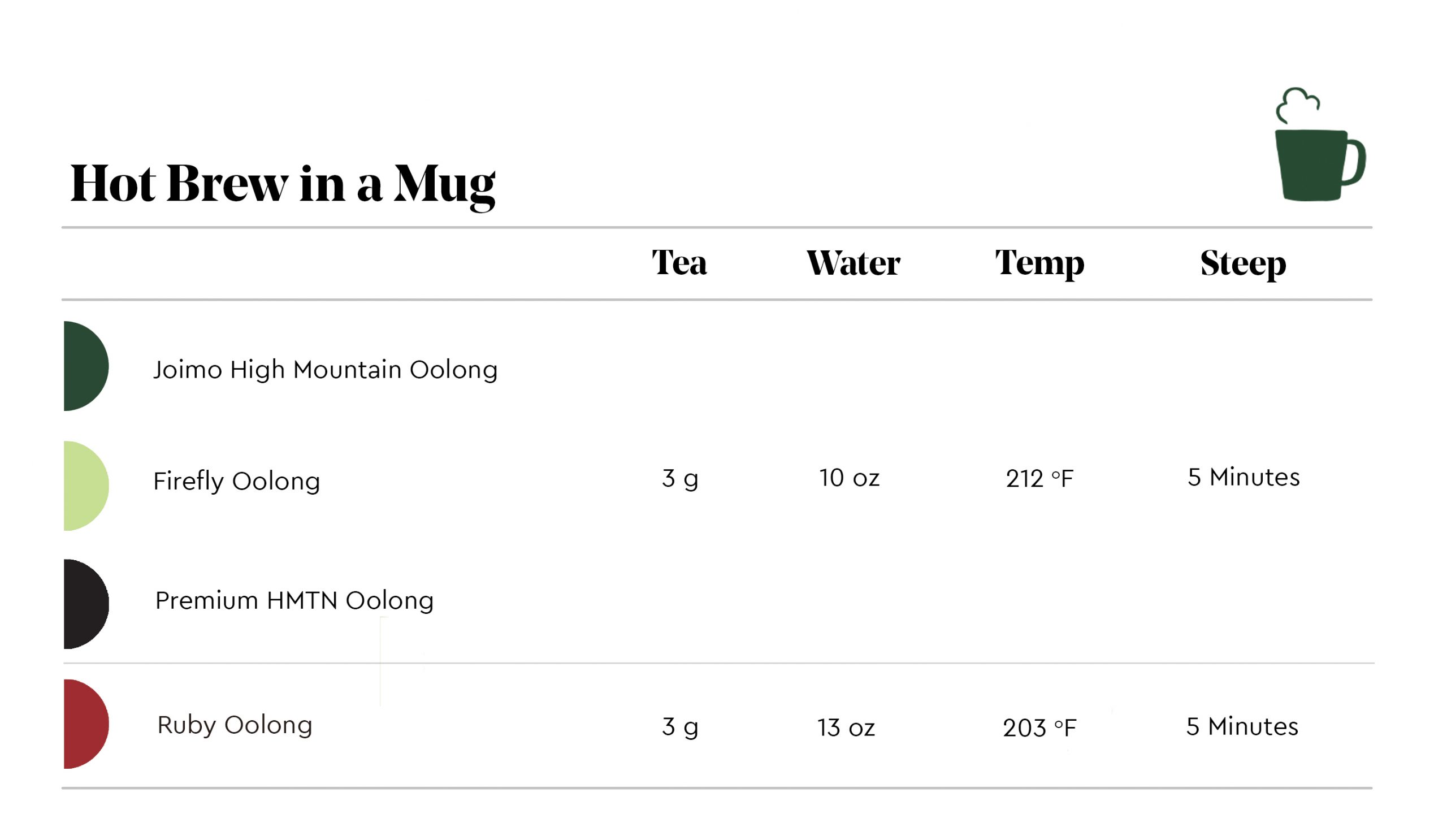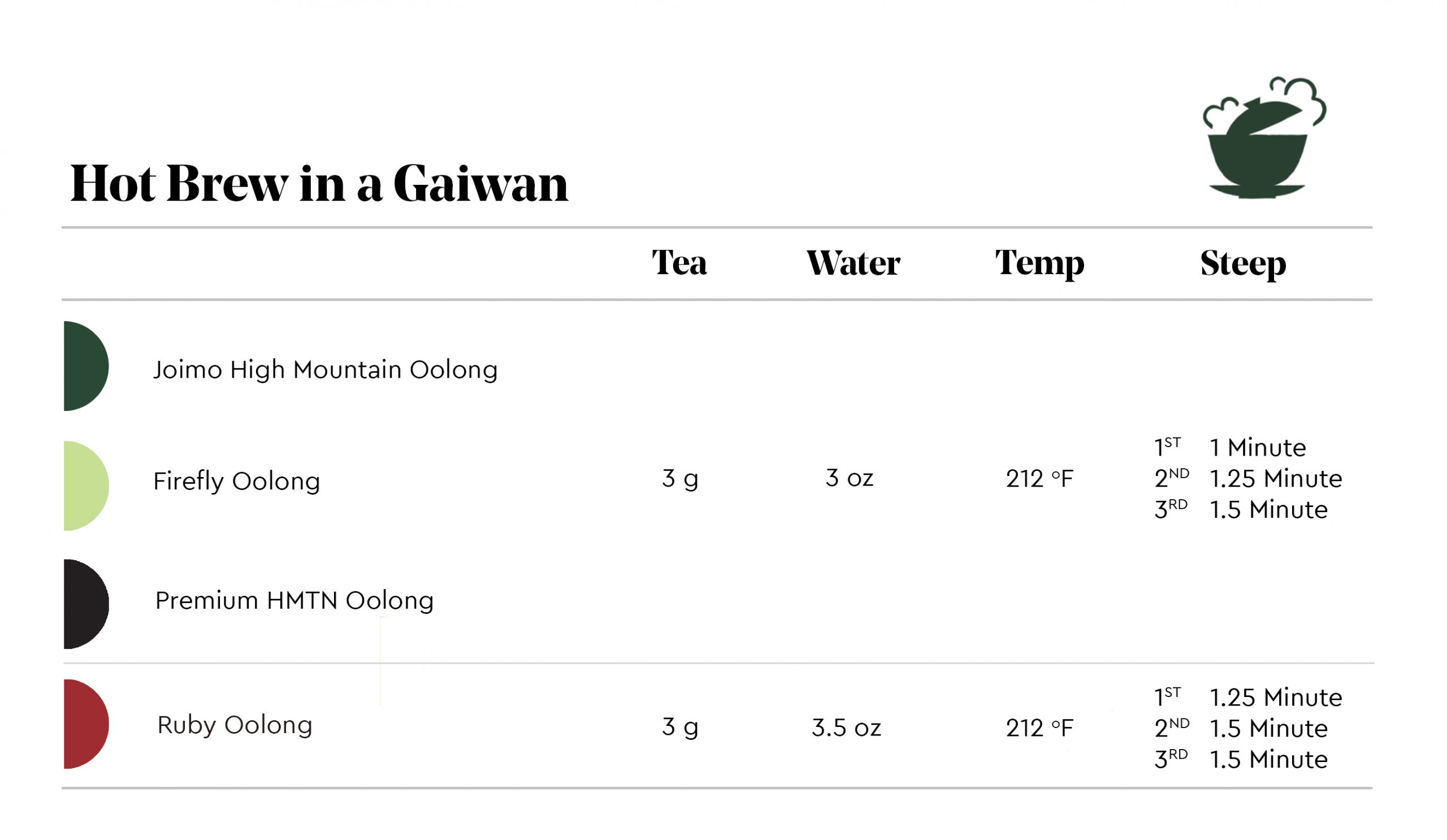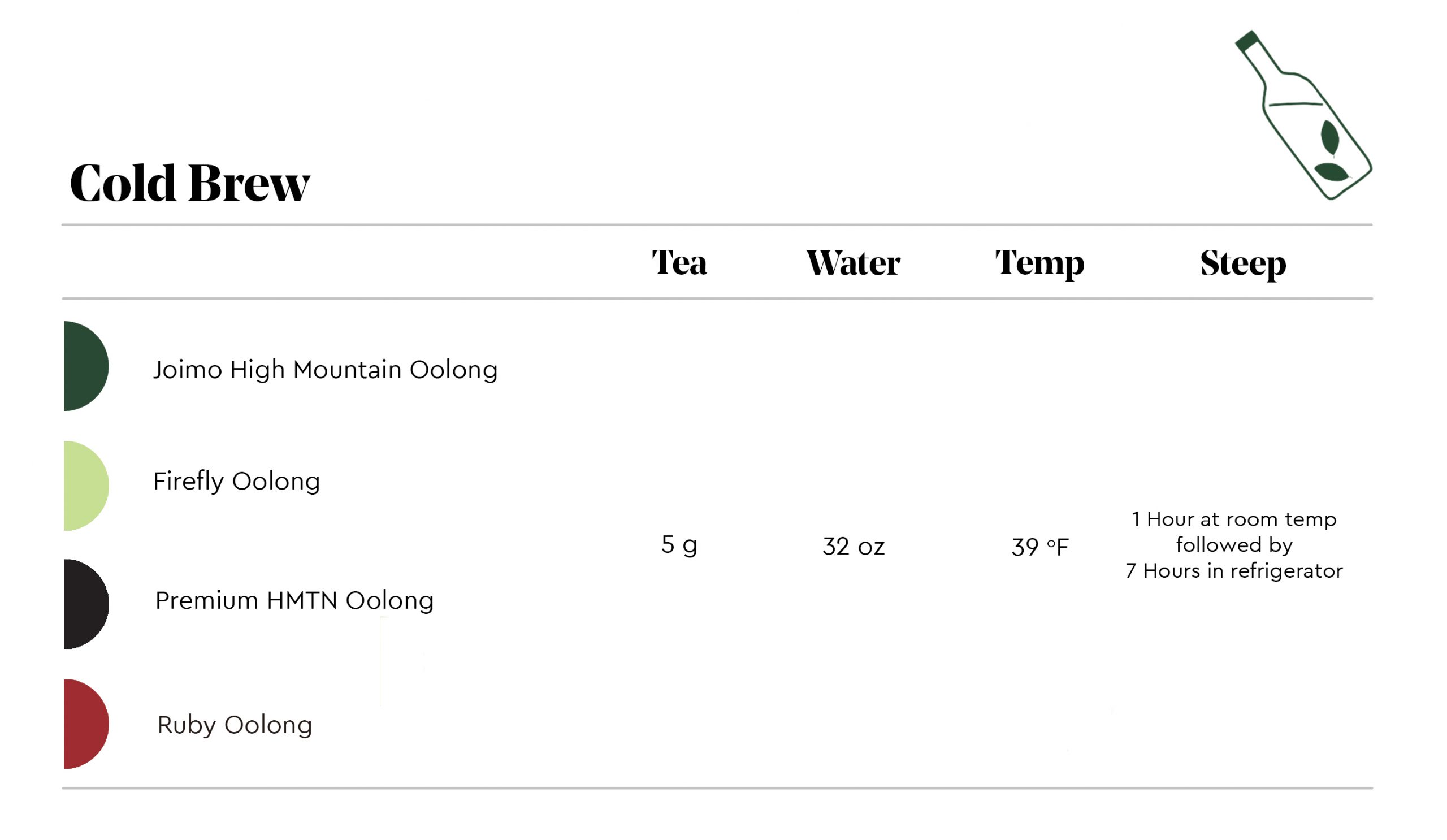 The Farm
Ruby Oolong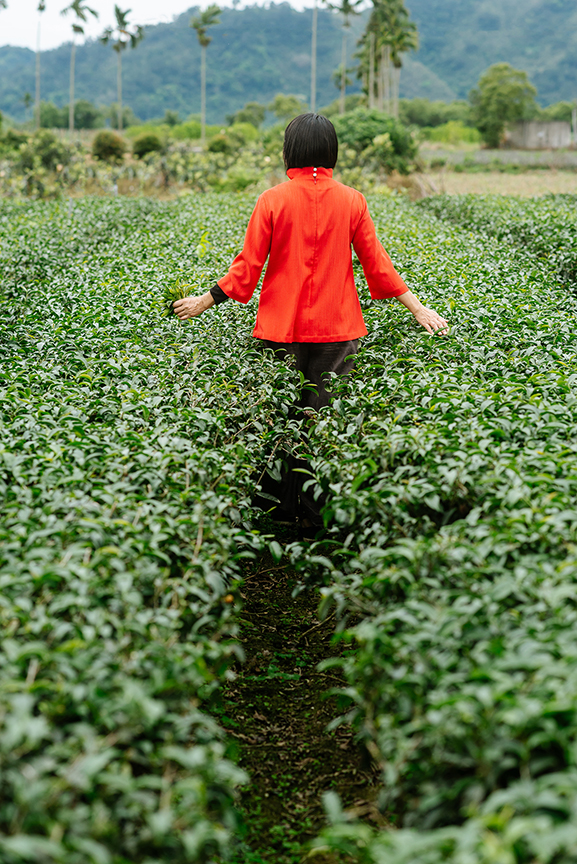 What makes Mrs. Wu's farm stand out is that it is not only one of the most successful tea farms in the country, but that it is also one of the few women-owned tea farms. In Taiwan's rural township of Luye, Mrs. Wu's tea garden is surrounded by stunning mountains and a river valley.
Mrs. Wu started growing, making, and baking tea with her husband years ago; their passion for farming and agriculture began during their university days, when they first met. Since then, she has perfected her farming practices and is a 70-time Gold Award winner in the Taitung Special Tea Competition. Ruby Oolong is the regional specialty of Taitung and so she has earned the title of Ruby Oolong Queen.
Farm Recognition
Gold Award in Taitung Special Tea Competition (70-time winner)
International Taste Institute Excellent Taste Award (highest recognition for four consecutive years 2017-2020)